I truly believe that who I am today may be rooted in this one Viewmaster reel.
Origins
Like Rosebud, the enigmatic sled in Citizen Kane, I believe this Viewmaster reel may be centered at the root of my being. Was it why I was inspired to pursue both a liberal arts undergraduate degree and a masters degree? This reel IS the liberal arts.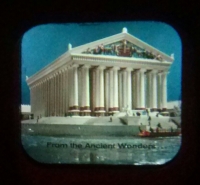 Leave a Reply
You must be logged in to post a comment.